Durham Sixth Form Centre is a secondary school for pupils aged 16 – 19. It is made up of a variety of different buildings and as a result has multiple electricity and gas meters. Each building is a different age and size and so each one comes with different challenges. For example, whilst the digital media centre is very new building it contains a large number of electronic devices.
OASES has enjoyed good communication with the facilities team each year, either through face to face meetings or via email. During these communications, OASES suggests ways in which the school can improve their energy usage but also celebrates and evidences the savings made from actions they have taken previously.
Out of Hours Gas Usage
The school's OASES Energy Officer flagged up that one of the gas meters had significant out of hours usage, suggesting that the facilities team adjust the settings to bring it more in line with occupancy team. The location of the meter was a mystery so OASES put the facilities manager in touch with the DCC Low Carbon Economy Team, who provided site maps and further support. The meter was located and the facilities team adjusted the settings. This resulted in a 30% annual reduction in gas usage and associated costs for that area of the school, as can be seen in the gas graphs to the right.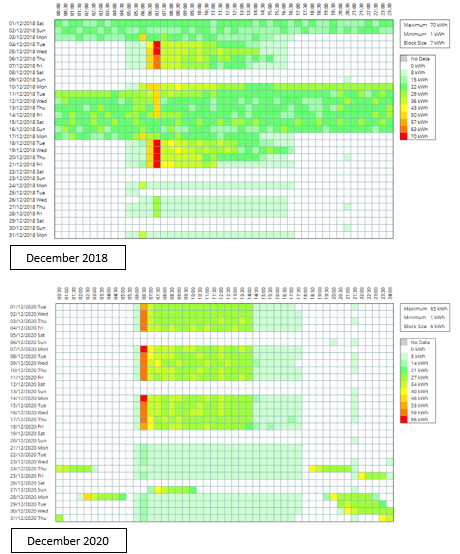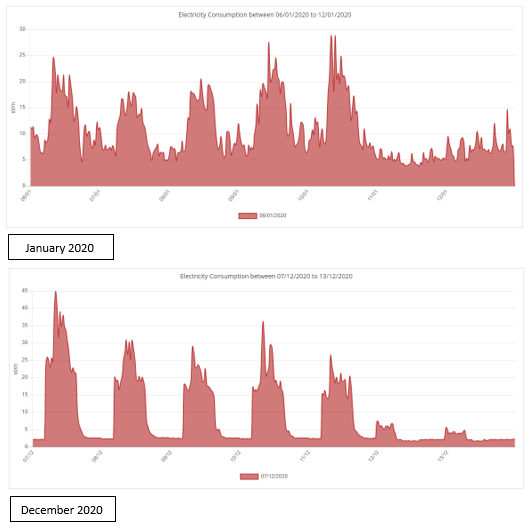 Electricity Usage in the Multi Media Centre
A new multi-media centre was added to the school campus in 2019. As the name suggests, it contains a lot of electrical devices such as computers. OASES worked with the facilities manager to identify how best to manage the electricity usage in the multi-media centre, particularly in terms of overnight and weekend baseline usage; the facilities team worked hard to investigate and identify the cause of fluctuations in usage. As a result, the overnight baseline usage was greatly improved, which can be seen in the graphs to the left.
"I find the communication is really helpful to keep me motivated to keep trying. Having a professional partner in yourself gives me confidence in the information we get and is extremely helpful to know that when I need any help or support you're just an email away" – Steven Gardiner, Facilities Manager.
See all ECO2 Smart Schools Case Studies
Our library of case studies keep on growing as more smart schools join and get involved with our projects.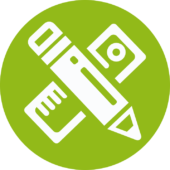 We help you create practical and engaging learning experiences exploring energy, climate change and the environment throughout the curriculum.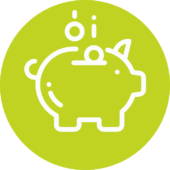 Through our support and expertise we help schools to make significant savings through practical changes and implementation of the programme.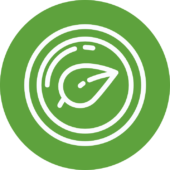 resources for the whole school community to learn more about the environment and how to make positive changes to safeguard it for the future for all.