County Durham Schools Earth Hour
County Durham Schools Earth Hour
On the 29th March 2019, from 2 – 3pm, schools across County Durham took part in an Earth Hour Switch Off to raise awareness of climate change and the importance of energy saving.
OASES Energy Officers worked with a number of schools to help them organise and run an exciting and informative Earth Hour. This included a whole school assembly, where the pupils learnt more about Earth Hour and why it is important to save energy. Classes across the school then took part in educational sessions such as an active Earth Hour quiz, analysing data from real electricity graphs for their school and transforming into energy saving superheroes!
The County Durham Schools Earth Hour was enjoyed by both pupils and staff. A year 5 teacher from Middlestone Moor Primary said the educational sessions were "interesting and informative" and the school have been inspired to start an energy saving display which they will add to over time.
Earth Hour resources for nurseries, primary and secondary schools were available on the ECO2 Smart Schools website.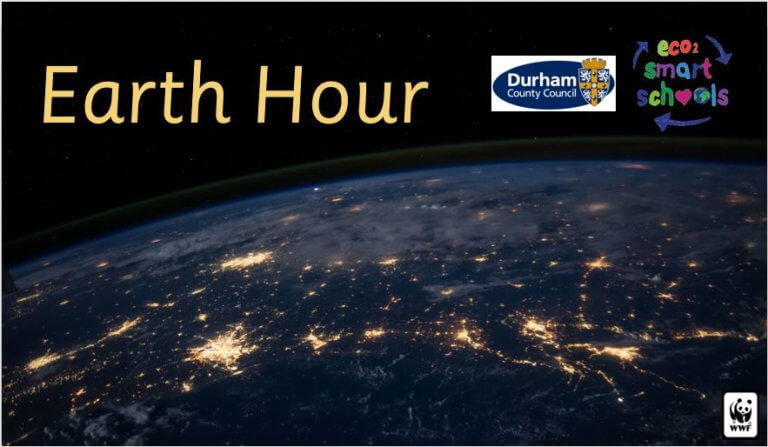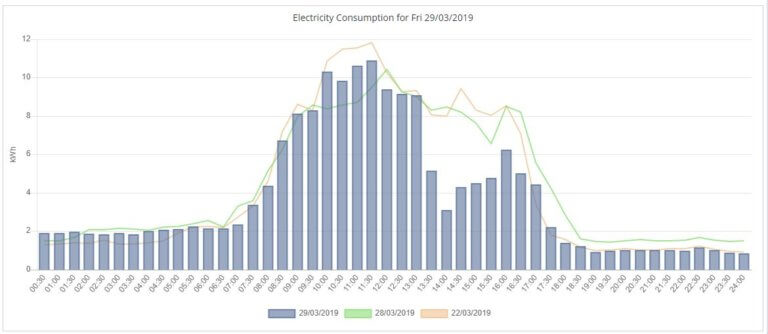 Earth Hour Electricity Savings
On Energy Manager Live, schools in County Durham can view an electricity graph for their school for the 29th March to see how much electricity they saved during Earth Hour. Well done to all the schools that participated in the County Durham Schools Earth Hour, saving energy and showing their commitment to protecting our planet. In particular, Thornley Primary, Roseberry Primary and St Leonard's Catholic Secondary School made significant electricity savings during Earth Hour.
To the left is a graph which shows one schools electricity usage on the 29th March. The blue bars in the graph to the left show the reduction in electricity usage during Earth Hour compared to 2 – 3pm on previous school days (apricot and green lines).
If you would like support organising a switch off in your school then get in touch with your Energy Officer who will be able to offer support and advice.
See all ECO2 Smart Schools Case Studies
Our library of case studies keep on growing as more smart schools join and get involved with our projects.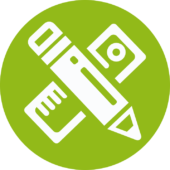 We help you create practical and engaging learning experiences exploring energy, climate change and the environment throughout the curriculum.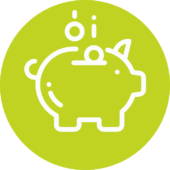 Through our support and expertise we help schools to make significant savings through practical changes and implementation of the programme.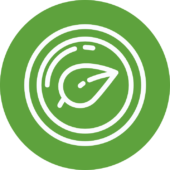 resources for the whole school community to learn more about the environment and how to make positive changes to safeguard it for the future for all.